This food mixer is an electric dough blender that is used in kneading the dough with the help of this equipment. Hence, it is considered as versatile kitchen equipment which will make your task of kneading the dough get kneaded in no time. You can also this device in preparing various types of food items in the kitchen.
Saves Time
By using this device, kneading dough can be so much easy and without any hassles. The only thing you need to do is to combine all the ingredients in a bowl, then plug the mixer and the electric dough will mix all the ingredients and present it to be in the form a dough form.
This kitchen equipment can be used in making various other food items as well. You will never have a hard time kneading a dough after you have started using this device. This, however, saves on your time as well.
Sturdy And Reliable Stand Mixer
This mixer which is sturdy in nature is quite reliable and convenient to use. It helps you to accomplish a tedious task of kneading dough in no time. You can even use the machine in making bread as well as whisk cream. The C-shaped hook allows you to mix the ingredients well. The motor is quite strong and quite speedily mixes the ingredients.
Moreover, the handle has an anti-slip texture which helps you to grab the tool in your hands without slipping.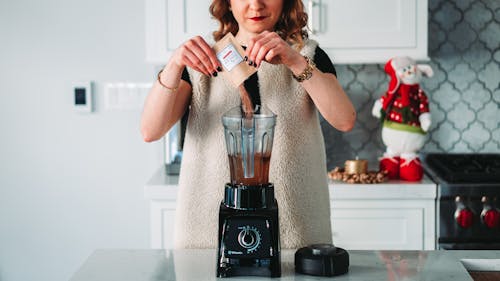 Easy And Effective Food Preparation
This device is easy to use and quite effective in preparing your variations in food items. This powerful device helps you in your kitchen chores. Thus, it acts as a buddy who helps you with all your work in the kitchen. Do purchase this product to feel the benefits of it.