Headbands for athletes become an utmost necessity to prevent hair from coming to your eyes. Regardless of how tight you tie your hair, some fly-away do manage to come in front of your eyes, thereby disturbing your vision. But not only to protect small hair strands, but a headband also establishes a sense of focus and concentration in the athlete. Another popular reason to wear headbands is to manage sweat trickling down from your head to your eyes. The perspiration gets absorbed in the headbands. Scroll down below to see the best workout headbands for athletes.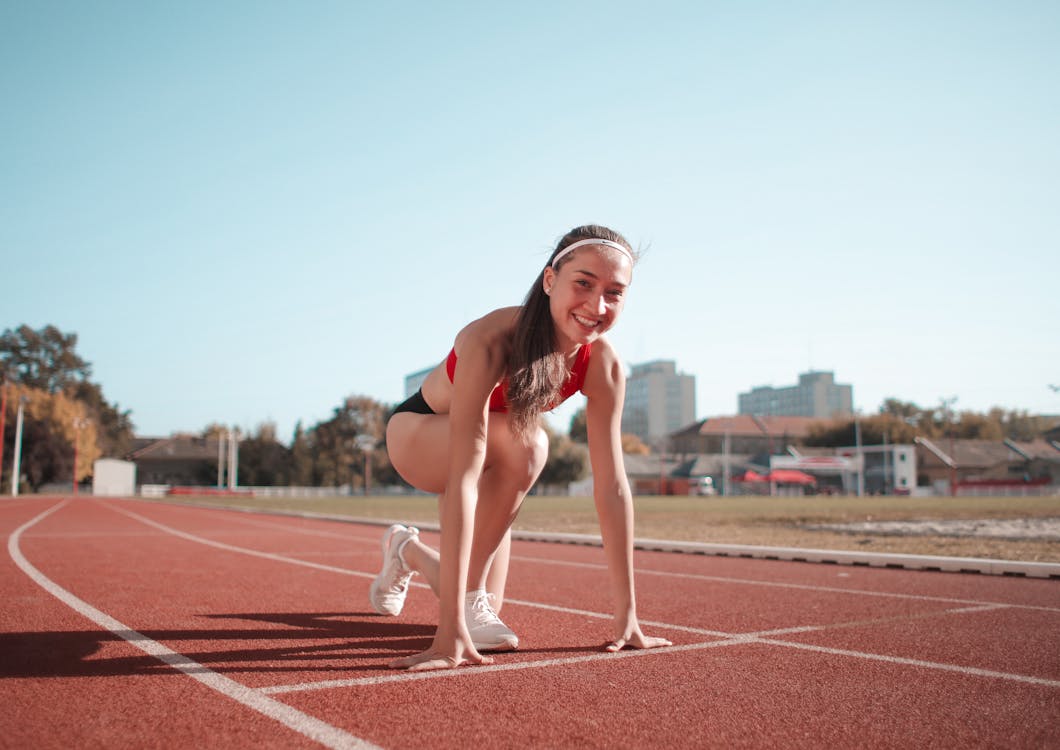 Best Workout Headbands For Athletes
Self Pro Men's Headband
This headband is made from a very light material that easily wicks away sweat. It is also quite thin to be worn under a helmet or a cap. It has a wide 3-inches band that easily fits large heads or those with a lot of hair. The band is also washable and dries really quickly. This one is a good and budget-friendly band.
Halo II Headband Sweatband
This one is made with a unique Sweat seal technology. There is a silicone lining inside that captures sweat before it can trickle down your face. The band is very thin and does not smell even after absorbing sweat. The thin and odorless band can be easily worn under a helmet or a hat. It is the best band that can channel the sweat away from your eyes.
French Fitness Revolution Fitness Headband
This headband is made of thin, sweat-absorbing material. It is quite wide at 4 inches in the front and 1.5 inches at the back. The thin headband is flexible and you can wear under a helmet or a cap. It can easily contain all the bangs of your hair and push them away from your forehead. The band also has double-layers and reversible. This one is best for those who have short hair or bangs.
TrailHeads Women's Ponytail Headband
Perfect for those who love to wear their hair in a ponytail, this headband has provisions to accommodate one. This band is perfect for cold places as it provides warmth to the wearer. It has a fleece layer inside that also covers the ears. This one is ideal for women who play cold-weather sports. It is the best headband for those women who have really thick hair.
Nike Women's Running Headband
This slightly pricey headband has a warm-fleece lining inside to make it a great cold-weather headband. The stitching and logo result from a reflective material and lets one come to know if a woman is jogging in the dark. The band is also thick so as to manage hair and prevent it from falling on the face. It consists a dry-fit technology that absorbs sweat. The band has reflective details that make others see you while jogging.
Shop Headbands For Athletes Online
Elastic Sports Headbands For Men And Women
These elastic sports headbands are for men and women to workout with style. These resist hair from falling while working out. The headbands are available in multiple colors to match your outfit and personality. These are great for all types of sport and one size can fit all.